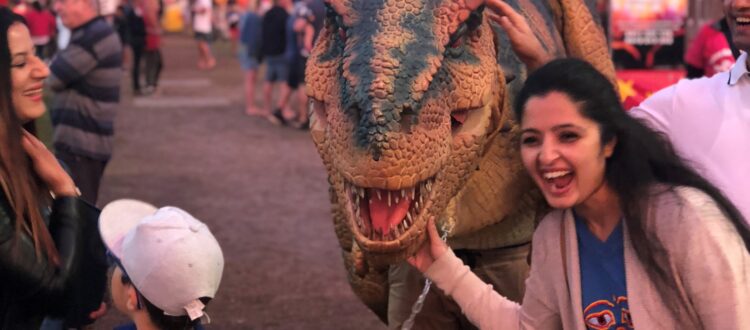 Every year Show Whitsunday seeks to bring a range of rural-based entertainment to the region that we would otherwise not have access to.  Over the years we have seen just about everything from whip cracking to fire dancing, to horse whispering and poetry.  
This year sees the return of one of our most popular acts – Airtime FMX Motocross – who promise to provide us with all the noise and excitement we can take.  They will be making three appearances – Friday lunchtime, Friday night and Saturday lunchtime………… So be sure to not miss this opportunity. 
Berkley Supertank – For the aspiring fishing enthusiast we have the Fishing Show which gives the spectator a fish's eye view. This spectacular 15-metre-long and 3-metre high perspex-sided giant mobile fish tank harbours natural habitat and loads of fish. You will see what the fish actually sees from underwater without having to get wet. The team demonstrate the many different types of fishing lures on today's market and will show how the fish react to them and the different techniques used by many of today's top anglers. 
Word on the street is that the Dinosaurs are Back …………. So, beware these crafty critters will be roaming the showgrounds – you just do not know when or where they will appear ………….
For kids of all ages (and big kids) there is the fabulous Melville's Baby Animal Petting Farm.  With its menagerie of baby animals – Alpacas, ducks, chickens, goats ………… you name it it's there and so very cute and cuddly.
We also have the Moovin Team with their Balloon workshops and Ukulele workshops for children running throughout both days of the show.  Great space for your child to be inspired, and creative and unleash that musical talent………
What would be a regional country Show without the action of Side Show Alley and Show Bags – this year you will see all sorts of entertainment – the big slide, the dodgems, the haunted house, the scary clown faces, shooting galleries.  For those with more stamina – The Extreme, Tornado, Big Whizzer, Sky Flyer, Cliff Hanger, and the Graviton will all be onsite to test your adrenalin …