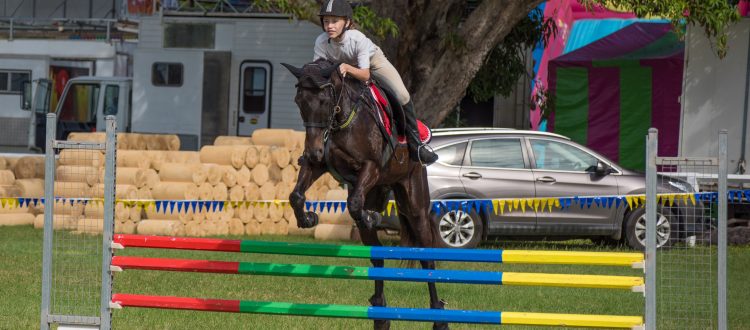 The reason for this longevity and continued existence is its appeal to all ages and its focus on competition and exhibits that is a drawcard for the participant and spectators alike.  Every year we play host to many visitors that come from around the country to compete in numerous agricultural pursuits.  The Main Ring plays host to a two-day program of Equestrian, Showjumping and Camp Draft challenges with competitors from around the country.  The ring also hosts the very popular Woodchop competition is also conducted over two days and draws competitors from across Australia – many we suspect are escaping the southern cold.  The Hen House enjoys the patronage of passionate local and state-wide Poultry breeders who travel miles with their champion poultry, ducks, and geese – one of our most popular exhibits.  
Our popular Art, Craft and Cooking competitions showcase the many skills and talents of our residents of all ages from young children to their grandparents.  Locals can enter many areas, including baking, preserves, photography, art and painting, woodwork, macrame, paper crafts and sewing crafts such as needlework and patchwork.  There is also the popular fruit, garden produce and horticulture exhibit which is always heavily supported by our local green thumbs.  
Then things get a little more serious with the cattle industry exhibit with the fat herd and stud cattle from our local graziers and visitors across the state.   Then what would be an ag show without the area's most important ag industry – the Cane Exhibit which also features as a major event on the local Sugar Industry Calendar!