Want to Blitz the Baking Comp at this Year Show??????????
Some tried and true recipes ………….
Are you new to baking or just wanting an edge over their competitors in this years Pavilion Baking Comp.
Below are some recipes that our retired baking champion Del Linnewebber tells me are sure fire no fail ………….
All are from our Show Whitsunday Cookbook……..  Good luck and get Baking!!!!!!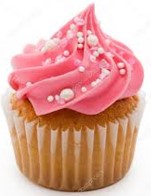 Cupcakes
Ingredients
1 Cup Butter                                                       11/4 cups Castor Sugar
4 Eggs                                                                 ¾ cup Milk
21/2 cups sifted Self Raising Flour                     Vanilla Essence
Method
Beat butter and sugar to a cream
Add eggs separately and beat well
Stir in sifted flour and milk alternately
Flavour with vanilla essence
Spoon into patty papers
Bake in a moderate oven (190 C) for approximately 12 to 14 minutes
Mixture makes approximately 3 dozen cakes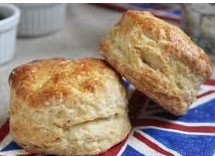 Plain Scones
Ingredients
250g self raising flour                 1/2 tsp Salt
2 tbs butter                                 185-250ml Milk
Milk for glazing
Method
Sift flour and salt into a bowl
Rub in Butter
Add Milk all at once.  Mix quickly to form a soft dough.  Add extra milk if necessary.
Turn dough onto a floured board, knead lightly and quickly.  Roll nut 1cm thickness. Cut with round cutter.
Place fairly close together on greased tray.  Glaze with milk
Bake in a hot oven (250 C) for 12-14 minutes.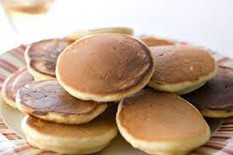 Piklets
Ingredients                                                       
1 cup Self Raising Flour                                  ½ tsp lemon juice or vinegar
2 tbs Sugar                                                      1 egg, lightly beaten
¼ tsp Bicarbonate Soda                                   30g Butter, melted
½ – ¾  cup Milk                                                  extra melted Butter
Method
Sift flour, sugar and soda into a bowl
Add lemon juice or vinegar to milk to sour it.  Allow to stand  for 5 minutes
Make a well in the centre of the dry ingredients
Add the egg, ½ cup milk and butter and mix to form a smooth batter
If batter is too thick to pour from spoon, add remaining milk
Lightly brush base of frying pan with melted butter
Drop 1-2 tbs batter onto pan about 2cm apart
Cook over a medium heat for 1 minute or until underside is golden brown
Turn over and cook other side
Remove from pan and repeat with remaining batter.