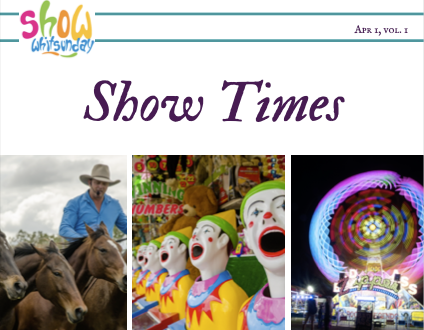 April Newsletter – The Show is Happening!
The Show Whitsunday 2021 is really happening!
Well as many of you have heard by now The Show is on! So keep the 18th & 19th June FREE for the 108th Show Whitsunday………. There will be some changes due to our COVID reality however the committee is doing its best to keep the impact to the essential legislative requirements.
Click here to read our latest newsletter online. See you at The Show!